I was sitting down at my friends place recently and he has a cool basement setup, but i felt something was missing. me being the curious type, decided to do some research afterwards on what are the best table games for your rec room or man cave in 2018. My hopes are with this article is to persuade my friend into getting at least one table game on this list, if it also helps you that's would make me happy as well.
This article contains affiliate links, which means I will receive a small commission from items purchased through them. Thanks so much for your support!
Shuffleboards


Shuffleboards have made a comeback in 2018, well a little spike in popularity according to google trends. You will see this game mostly in drinking establishments and the popularity of it, made a domino effect. Which, resulted in more manufacturers that enter the market to get a piece of the pie so to speak. This is a good thing, as it equals more selection and improved designs for interested buyers.
This is the reason is one of the best table games in my opinion

Shuffleboard Pros & Cons
Pros
Can be played by all ages

Good for non competitive people

Casual game to play while drinking
Cons
Can get expensive

Takes up space
The Difference Between Expensive and Cheap
I read that most of the cheaper versions of shuffleboards tend not to be very high quality. Which, results in it not playing well compared to the more expensive ones. Has something to do with hows its machined and the quality of material used.
How To Play Shuffleboard
---
Poker Table

Another one of the best table games, is a poker table and there are many reason to have one. The main reason, is most poker tables are multi-use. which means, it can be used as a ordinary table and to play poker on. Not to mention, most of them have chairs you can get so everything matches. If your wanting all the features like chairs,multi-use functionality, and quality craftsmanship. Its going to cost you.
Hopefully, you earn the money back during some of your poker nights.

Poker Table Pros & Cons
Pros
4 player game

Multi-use

Earn Cash
Cons
Expensive

Takes up huge space

Harder to learn

Not all ages
How To Play Texas Holdem Poker
---
Foosball Table

I remember when my father bought a Foosball table. I was about 10 at the time and it was the coolest thing ever in my mind. Foosball would be a great choice for your man cave or rec room. Crack that beer, bet money, and make memories that will last a lifetime with your family and friends.
Foosball Pros & Cons
Pros
Takes up small spaces

Fun for newbies

For all ages

4 player game
Cons
How To Play Foosball
---
Ping Pong

If you have the required space, a ping pong table would 100% be worth your time and investment. Ping pong is not as pricey compared to Poker Tables, Foosball, and Shuffleboards. Some ping pong tables are built in a way to have great mobility as well as save space by being able to folding.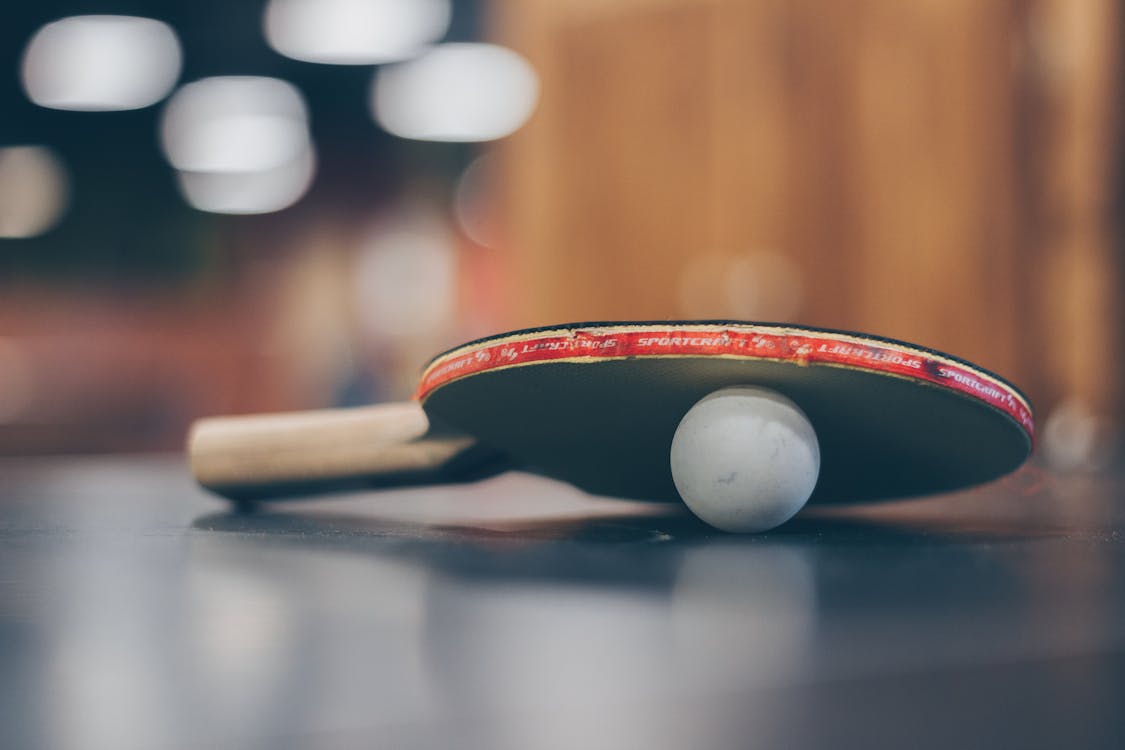 Ping Pong Pros & Cons
Pros
Up to 4 players

Tables can be folded to put in storage
Cons
Unfolded huge space needed

Competitive is skills aren't balanced

Always finding the ping pong
How To Play Ping Pong
---
Pool Table

Pool tables are the most common table game to be found in a man cave or rec room, which is why its on this list of the best table games. Billiards is 100% the most competitive out of all the ones mentioned in this article. Most of the time, its you and your friend battling it to see who is better and whoever wins get bragging rights.
Pool The Pros & Cons
Pros
Very social game

Up to 4 players

multiple ways to play

Fun to practice
Cons
Heavy to move around

No mobility

Expensive

Takes up large space
How To Play Pool
---
Disclaimer – Don't take this list seriously, it all comes to your personal preference on what you think are the best table games.